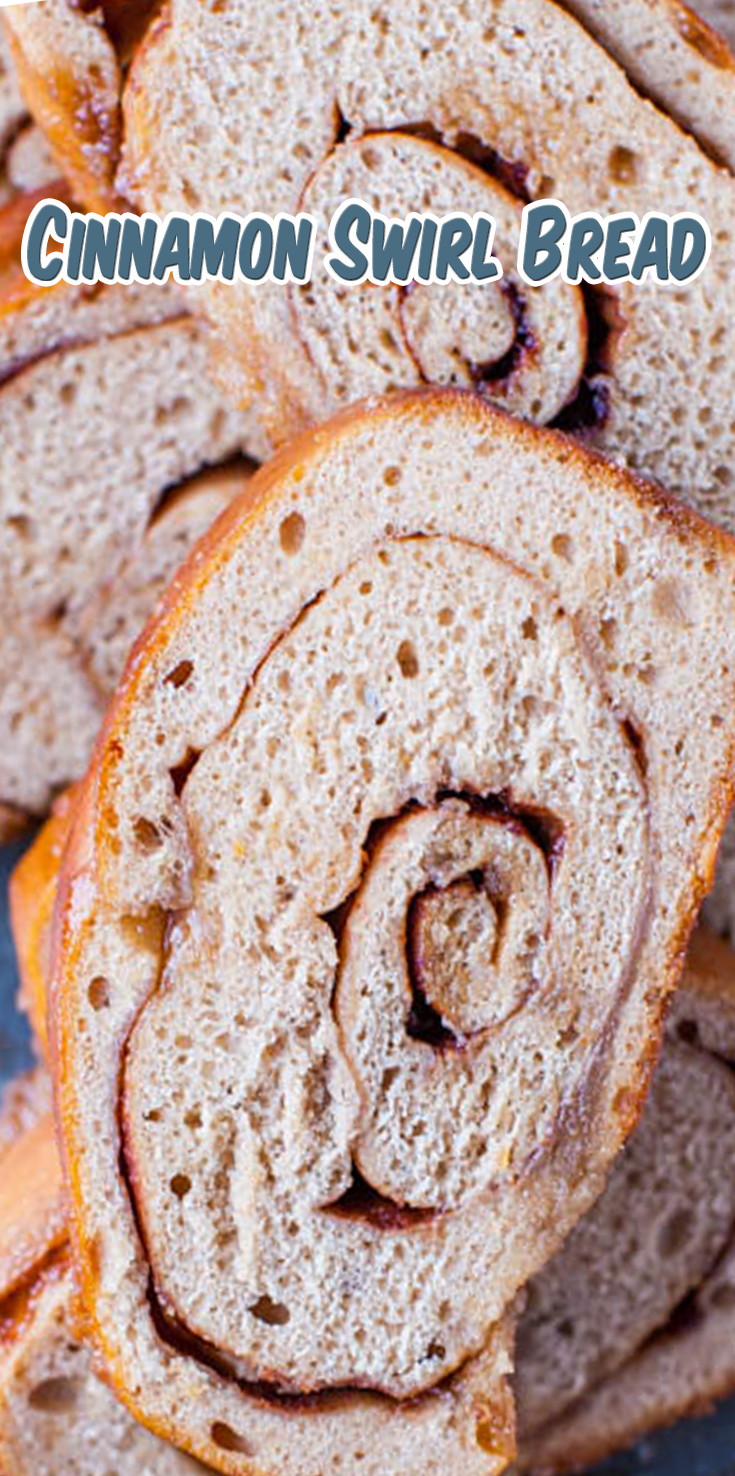 Prep Time:

20 mins

Cooking Time:

30 mins

Serves:

8
Cinnamon Swirl Bread Recipe
Recipe Submitted by

maryjosh

on

07/10/2018
Ingredients List
For the Bread
¾ cup water, heated to ~120 to 130F for Platinum Red Star yeast, or to about ~105 to 115F for other yeast
2¼ teaspoons (one ¼-ounce packet) Platinum Red Star Yeast or another active dry yeast
1 teaspoon granulated sugar
½ cup milk
1 tablespoon unsalted butter
¼ cup granulated sugar
2 teaspoons cinnamon
½ teaspoon salt, optional and to taste
3 cups all-purpose flour
For the Filling
3 tablespoons unsalted butter, very softened
¼ cup granulated sugar
¼ cup loosely packed light brown sugar
2 teaspoons cinnamon
Directions
For the Bread - In a glass measuring cup or microwave-safe bowl, warm the water to temperature, about 45 seconds on high power. Testing with a thermometer is preferred, but if testing with your finger, mixture should feel warm but not hot. Add the yeast, 1 teaspoon sugar, stir to dissolve, and let stand for 5 to 10 minutes.
In a large microwave-safe bowl, combine milk and 1 tablespoon butter and heat until butter melts and mixture can be stirred smooth, about 1 minute on high power; do not allow the milk to boil. To the melted mixture, add ¼ cup sugar, 2 teaspoons cinnamon, salt, and whisk to combine. Add the yeast-water mixture and whisk to combine. Add 2½ cups flour and stir; dough will be wet and loose. Turn dough out onto a Silpat Non-Stick Baking Mat or floured work surface and knead in the remaining half cup of flour, adding flour just until the dough is soft and smooth. Knead for about 8 minutes.
Place mounded dough in a lightly greased large bowl and turn dough over so that the top as well as bottom is greased. Cover with plasticwrap and let rise in warm place for about 90 minutes, or until doubled in size (To achieve a warm environment, power oven on to 400F as if preheating your oven and after 1 minute, shut the oven off. Quickly slide the bowl with the dough in it into the warm oven and shut the oven door quickly so the warm air does not escape; double check to make sure your oven is off. You're looking for temps in the 80s, a warm summer day type temperature; not overly hot)
Punch down dough with your fist to release the air and turn dough out onto a large Silpat or floured surface and knead for about 1 minute. Roll dough out into a long rectangular shape, about 9 inches wide and about 15 to 18 inches long (9 inches wide so it fits in the loaf pan and the longer in length the dough is made, the more turns that can be made, resulting in more cinnamon-swirls per slice; roll it thin but not paper thin, about ⅛-inch thick)
For the Filling - Spread 3 tablespoons butter over the surface of the dough with a spatula. Evenly sprinkle ¼ cup granulated sugar, then sprinkle the brown sugar, and then sprinkle 2 teaspoons cinnamon.
Starting at one edge, carefully roll up dough into a loaf, rolling as tightly as possible. Pinch off the two ends and pinch together bottom seam as best you can, to prevent leaking while baking. Place dough into prepared pan, seam side down. Cover with plastic wrap and let rise until doubled in size, about 1 hour.
In the last minutes of rising, preheat oven to 375F. Prior to baking, score top of loaf by cutting 3 or 4 diagonal slits across with a sharp knife, slicing about 1-inch deep. Bake for about 30 to 38 minutes, or until golden brown. Because baking times, dough, ovens, and conditions vary, keep a very watchful eye on the loaf because it will have a tendency to burn in the final moments.
After baking, immediately turn bread out onto a wire rack and allow it to cool. Whatever cinnamon-sugar-butter mixture leaked in the bottom of the pan, pour it over the top and if the brown sugar has caramelized in the bottom of the pan, scoop out with a spatula and pour or spread over the loaf; it somehow re-absorbs a bit over time. Allow loaf to cool completely before slicing and serving. Store bread in an airtight container or ziptop food storage bag at room temperature for up to 5 days or in the freezer for up to 3 months.
Recipes by Course
Recipes by Main Ingredient
Recipes by Cuisine
Recipes by Preparation
Recipes by Occasion
Recipes by Dietary