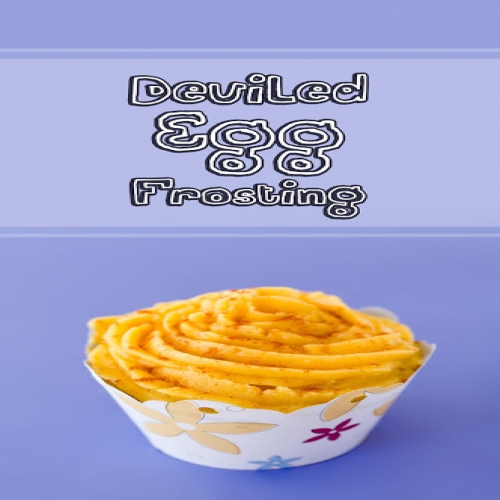 Prep Time:
Cooking Time:
Serves:
Category: Healthy Recipes, Eggs
Ingredients List
12 large eggs
1/2 cup butter, room temperature
1/4 cup + 2 tablespoons heavy whipping cream
2 cups powdered sugar
1/2 teaspoon salt
1 teaspoon smoked paprika
Directions
1. Hard boil the eggs. Don't be embarrassed if you don't know how to do this. I had to look it up.

2. Put the eggs in a big pot filled with cold water.

3. Heat the pot on high heat until the water boils.

4. Once it boils, turn off the heat (but don't take the pot off the burner), and cover the pot.

5. Leave the covered pot on the burner for 12 minutes.

6. Uncover the pot, dump out the water, and fill it with cold water to stop the eggs from cooking.

7. Crack the egg shells and peel them off.

8. Cut the hard boiled eggs in half and place all of the yolks into a small bowl. You won't need the egg whites, so refrigerate them to use in another recipe or to snack on late at night if there is absolutely nothing else around.

9. In a medium-sized mixing bowl, beat the butter until light and fluffy - about 3 minutes.

10. Add the yolks and heavy whipping cream to the butter and mix until smooth.

11. Slowly mix in the powdered sugar.

12. Mix in the salt and paprika.

13. Spread or pipe on cooled cupcakes or use however your heart desires.

14. Optionally, sprinkle paprika on top of frosting for an authentic look.


Recipes by Course
Recipes by Main Ingredient
Recipes by Cuisine
Recipes by Preparation
Recipes by Occasion
Recipes by Dietary