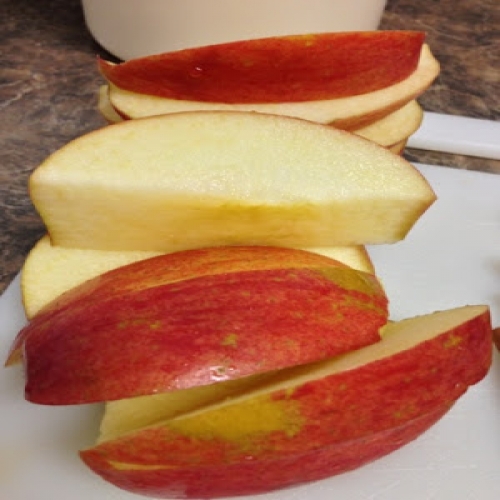 Prep Time:
Cooking Time:
Serves:
DIY Apple Cinnamon Detox Water.
Category: Beens, Desserts, Apples
Ingredients List
Apples have been shown to:
*Lower LDL (the bad cholesterol)
*Protect and strengthen bones
*Help prevent several types of cancer
*Assist in weight loss
*Boost exercise endurance
*Remove toxins that come from high-protein foods
Cinnamon has been show to:
*Regulate blood sugar levels
*Boost cognitive function and memory
*Natural remedy for headaches and migraines
*Inhibit bacterial growth
*Reduce the proliferation of leukemia and lymphoma cells
*Control insulin and cholesterol levels by decreasing the bad cholesterol while increasing the good cholesterol
*Helps reduce the creation of fat
Directions
Pretty awesome how you can drink your way with water to better health. To make the apple cinnamon detox water you can use any type of apple you'd like (preferably organic) and 3-4 cinnamon sticks. I used Fuji apples, but the others best to use for flavor are: Granny Smith, Red Delicious, Braeburn, or any apple from a tree organically grown without using a lot of pesticides. You only need 1 sliced apple.

Whether you purchase non-organic or organic apples from the store, make sure to either use a natural produce cleanser or rise under water for at least 20 seconds rubbing the apple to get any pesticide residue, dirt, and germs off the outside skin. Stores don't wash them for you, so you gotta do it yourself, plus think of all those hands that have touched them before you do - grossness.

If you don't like the skin of the apple, you can peel it off, but I'd recommend keeping it on, as the apple skin is actually what has a lot of the nutrients that you want to infuse into the water. So after you cut the apple into slices, fill up a pitcher (I used a 2.5 quart) half way with water and then stick the apples and cinnamon sticks into it. Then continue to fill the pitcher. If you can manage to use a pitcher with grates, that will be so much easier for you because it will prevent the apples and cinnamon sticks from falling into your glass. You just want the water.
Recipes by Course
Recipes by Main Ingredient
Recipes by Cuisine
Recipes by Preparation
Recipes by Occasion
Recipes by Dietary