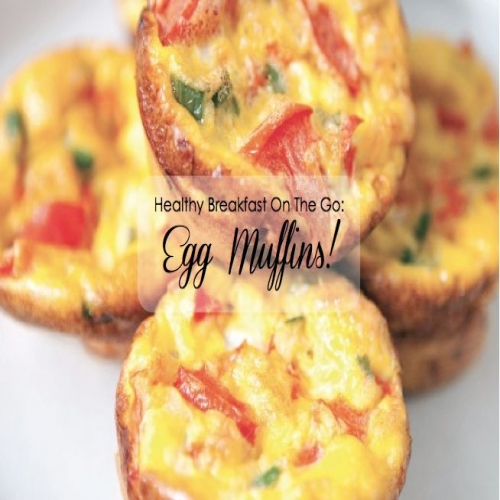 Prep Time:
Cooking Time:
Serves:
Ingredients List
One Dozen Cage Free Organic Eggs
Coconut Oil
Salt & Pepper
A Hand Full of Your Favorite Veggies (some of mine include spinach, tomato, broccoli & onion)
Optional: Your Favorite Meat (I like chicken sausage or turkey bacon, deli meat works great too)
Optional: Your Favorite Cheese
Directions
1. Preheat oven to 350° F.

2. In a bowl combine eggs, finely chopped veggies and meat with a dash of salt and pepper until eggs are scrambled.

3. Grease a cupcake pan with coconut oil and if you're using cheese, sprinkle or place a small slice on the bottoms of the pans.

4. Evenly pour mixture into cupcakes about 2/3 of the way.

5. Bake for 18-20 minutes, remove from oven and cool for about 10 minutes

The muffins should be nice and fluffy when you take them out, but they will fall once they cool. You can eat them fresh out of the oven, or once cooled, place the muffins into a baggy and store in the fridge. When you're ready to eat, simply pop them in the microwave for about 30 seconds. Feel free to have fun with these, mix up your veggies for some variety and have a yummy, healthy, "fast-food" breakfast!
Recipes by Course
Recipes by Main Ingredient
Recipes by Cuisine
Recipes by Preparation
Recipes by Occasion
Recipes by Dietary