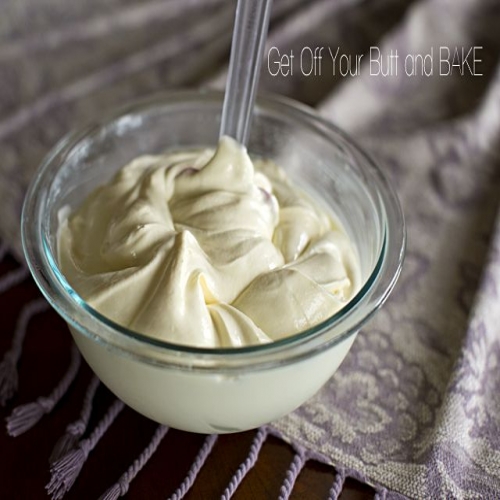 Prep Time:
Cooking Time:
Serves:
Ingredients List
1 cup water
3 1/2 ounces unsalted butter, cut into small pieces
1/4 teaspoon salt
1 cup bread flour
*Ӭ3 large eggs + 1 egg white, beaten together with a fork
Fillings (see below for ideas)
Bread flour is a high-protein flour. The high protein gives you more gluten and structure and helps the cream puffs rise. All-purpose flour may be substituted but the results won"™t be as spectacular.
The egg whites help the cream puffs to be more dry.
Directions
Preheat oven to 420 degrees F. Either line a baking sheet with parchment paper or with the non-stick baking mat. NOTE: Do not grease baking sheet, as the grease will cause the dough to flatten. Cut up butter into small pieces.

In a heavy saucepan over medium-high heat, combine the water and butter; bring mixture to a full rolling boil (make sure the butter has all melted).

Remove pan from the heat and add flour all at once, stirring vigorously with a wooden spoon until blended. NOTE: The flour absorbs the liquid rapidly, and must be mixed thoroughly until there are no lumps left. Reduce heat to medium; return pan to heat and continue stirring until the mixture leaves the sides of the pan and forms a ball. Remove from heat and transfer the dough to the bowl of a mixer. With the paddle attachment, mix at low speed until the dough has cooled slightly. It should be about 140 degrees F. (use your digital thermometer to test the dough).

In a small bowl, add eggs and egg whites; Whisk until mixed together. At medium speed, beat the eggs/egg whites in a little at a time. Add no more than a quarter of the eggs at once; wait until eggs are completely absorbed before adding more (at first the eggs will act like they don"™t want to mix in, but they will). When all the eggs are absorbed, the dough is ready to use. The dough should be soft and a little sticky, but be able to hold its shape.
Recipes by Course
Recipes by Main Ingredient
Recipes by Cuisine
Recipes by Preparation
Recipes by Occasion
Recipes by Dietary