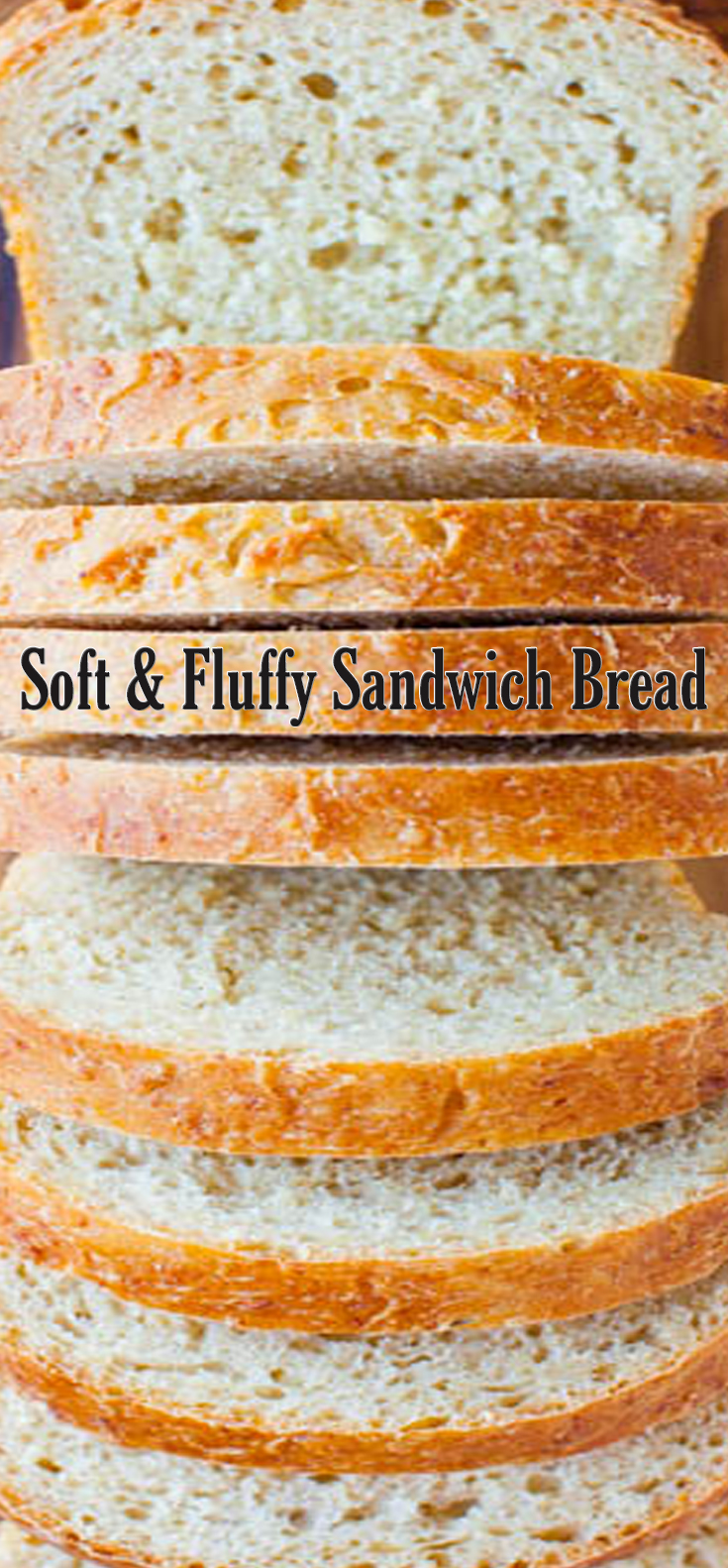 Prep Time:

20 MINUTES

Cooking Time:

30 MINUTES

Serves:

1 loaf
Soft and Fluffy Sandwich Bread
Recipe Submitted by

maryjosh

on

07/10/2018
Ingredients List
1 cup boiling water
1 cup old-fashioned whole rolled oats (not quick cook or instant)
2 cups all-purpose flour (bread flour may be used and will create a heartier, chewier bread)
1/4 cup water (from the tap, not hot and not cold)
2 to 3 tablespoons canola or vegetable oil
2 tablespoons light brown sugar, packed
2 1/4 teaspoons instant dry yeast (one 1/4-ounce packet, I use Red Star Platinum)
1 teaspoon salt, or to taste
Directions
In a small bowl, pour boiling water over oatmeal, stir to combine. Set aside and let cool until temperature reaches about 130F, about 15 minutes. (I use Red Star Platinum Yeast which necessitates this temperature; allow mixture to cool to the ~100F range for other types of instant dry yeast, or to package directions).
To the bowl of a stand mixer fitted with the dough hook (or a large mixing bowl and knead by hand for about 10 minutes), combine flour, 1/4 cup water, oil, brown sugar, instant dry yeast, salt, and cooled oatmeal. Knead for 5 to 7 minutes on low speed, or until a moist, shaggy dough forms. The dough is fairly moist and sticky, but resist the temptation to add additional flour, unless it's so moist that it won't combine. Conversely, if it's too dry, add up to one-quarter cup water. Erring on the side of too moist is always preferable to dry in bread-making.
After kneading, turn the dough out into a large, greased bowl, cover with plasticwrap, and let it rise in a warm, draft-free place for about 90 minutes, or until doubled in size. Create a warm environment by preheating your oven for 1 to 2 minutes to 400F, then shutting it off. This creates a 90F-ish warm spot. Slide the bowl in and wait while the yeast works. Just make sure your oven is off.
After the dough has doubled, punch it down, turn it out onto a floured surface or Silpat and knead it for about 3 minutes. With your fingers, shape it into a 10-inch by 6-inch rectangle, just eyeball it. The long side should be slightly longer than the baking pan. Then, fold the short sides in so that dough is about 8 inches in length. Roll to form a tight cylinder. There's not much to roll, about 3 turns. Optionally, when rolling, sprinkle with cinnamon, nutmeg, ground ginger. Or go savory with dill, chives, or thyme.
Spray an 8-by-4-inch loaf pan with floured cooking spray (or grease and flour the pan) and place the cylinder in the pan, seam side down. Cover with plasticwrap, and allow dough to rise in a warm, draft-free place until doubled, about 60 to 75 minutes.
In the last minutes of rising, preheat oven to 350F. (If you were using your oven as a warm, draft-free place for rising, take bread out while oven preheats). Bake for about 30 minutes or until domed, golden, and puffy. When tapped, it should sound hollow. The internal temperature should reach 210F. Let bread cool in pan for 5 to 10 minutes before turning out onto a wire rack to cool completely before slicing.
I store bread by wrapping a fully cooled loaf in plasticwrap, and place it inside a gallon-size Ziplock, where it stays fresh for about 5 days.
Recipes by Course
Recipes by Main Ingredient
Recipes by Cuisine
Recipes by Preparation
Recipes by Occasion
Recipes by Dietary